A Heavenly Christmas (Audiobook)


Jennie Braxton and her two small children are traveling to Philadelphia for Christmas with her family. Car trouble lands them in a magical town called Heaven, PA. Everything about this sweet place seems too good to be true, especially Nick Ryan, a local chef with a heart as big as her own. His sensual smile tempts her from mourning the loss of her husband, to look into the future. Can her dreams of finding happiness again come true, or will her heart hide safely in the past?

A Heavenly Christmas
,
written by Patrice Wilton, is a charming holiday tale. If you stay glued to the Hallmark channel watching feel-good movies during the Christmas season (like I do) then you'll enjoy this story.
This is the first book I've read by Patrice Wilton, and I look forward to reading and listening to Someone To Love, the second book in this series.
The story centers on Jennie Braxton, a widow of one year, and mother of two young girls. She gets in an accident while traveling to Philadelphia to visit her parents for the holidays and is sent to the hospital. Her unexpected encounter with Nick, a kind and interesting chef in a town called Heaven, detours her heart as well as her holiday plans, and rescues her from her grievous past.
I love stories that take place during the holidays. Add a sweet puppy, and a handsome man who knows his way around the kitchen and fills my senses with more than baking scents, and I'm sold!
*The story contains sex, and for those sensitive to slang or cursing, there are choice words throughout.
Audio Narration: Rita Page
has a smooth and gentle tone that is kind and inviting. But I feel the inflection is a bit overdone—as if she is reading a bedtime story to a child. Ms. Page's saccharine sweet narration reminds me of Caroline Ingalls from the television show Little House on the Prairie, and seems out of place when describing the chemistry and sensuality between two adults. The children's voices are also exaggerated and animated. As I became engrossed in the great storyline, the voices blended in and were not as distracting.
Audio Production Quality:
The production quality of this audio book is clear, with no distracting background music, static, or skips.
Overall opinion:
A Heavenly Christmas

is a compelling story. The writing is filled with warmth, love, and the spirit of Christmas, but the voice narration is a bit overacted.
Title: Love
Genre: Contemporary Romance
Series: A Heavenly Christmas Book #1
Publisher: Patricia Wilton
Pages (printed length): 252
First Lines: Jennie Braxton opened her eyes slowly, but it was like fighting to swim upstream.
I received this audiobook as part of my participation in a blog tour with Audiobookworm Promotions. The tour is being sponsored by Patrice Wilton. The gifting of this audiobook did not affect my opinion of it.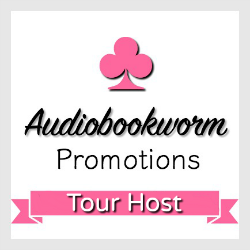 ➜Sign up as a host
here

Someone to Love
, Book 2
Nov. 12th: