Narrator: Heather McRae
Length: 11 hours 49 minutes
Publisher: Alison Ragsdale
Released: Sep. 23, 2019
Genre: Contemporary Fiction

Professional ballerina Ailsa MacIntyre is at the peak of her career when her world is shattered by a shocking diagnosis. Life-saving surgery leaves her with a fractured memory, little recollection of her husband, Evan, and none of her career as a principal dancer.

While recuperating at home, Ailsa hears beautiful music coming from the apartment upstairs, and the sound of the grand piano at the hands of a talented new neighbor sparks her muscle memory. As her recovery progresses, the broken pieces of her past gradually re-emerge, a picture not quite as idyllic as Evan would have her remember. Ailsa must navigate the conflicting visions of her past, and potential future, as they collide.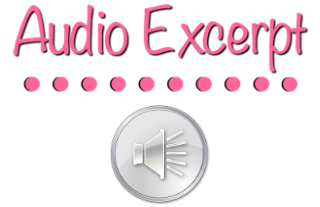 A former professional dancer, and marketing executive, originally from Edinburgh, Alison now lives near Washington DC with her husband and dog. She was educated in England and holds an MBA from Leicester University.
Alison is the author of five, bestselling novels: TUESDAY'S SOCKS, THE FATHER-DAUGHTER CLUB, FINDING HEATHER, A LIFE UNEXPECTED and THE ART OF REMEMBERING. She is also a two-time IPPY Award winner with THE FATHER DAUGHTER CLUB being awarded the IPPY 2016, Bronze Medal for Best Regional Fiction - Europe, and A LIFE UNEXPECTED, winning a Bronze Medal in the 2018 Popular Fiction category.
THE ART OF REMEMBERING, released in July, 2019 debuted as an Amazon bestseller, was a finalist in the American Fiction Awards Literary Category and was selected by BookBub for their Best Book Club Book list in both July and August, 2019.

Heather McRae is from Falkirk in Central Scotland, but met her husband whilst studying at Lancaster University in the North of England, where both were very involved with the Theatre Group. Having moved back to Scotland in 2006, she and her brother took over the music and advertising business their grandfather had started back in the '60s, and she's currently in the process of setting up a glamping business to support the maintenance of a listed building. She also sings in two choirs, and she and her husband breed pedigree Tiffanie cats and are very involved in the cat show world.




Reading and writing have been lifelong passions, and Heather won numerous awards for poetry recital and public speaking growing up (though now prefers to be backstage). In 2018, some people commenting on a video she had uploaded to social media mentioned that she has a soothing voice, that would be good for audiobook narration. Seeing this, one of her friends pointed her in the direction of Amazon's Audiobook Creation Exchange, and helping authors to bring their books to life has become a new source of much enjoyment in her free time. She has developed a fascination for dialects and accents, and now drives her husband mad by trying to learn to mimic every new accent she encounters.

The Story:
The opening of

The Art of Remembering
has a slow, mellow beginning, swirling the reader into the world of a dancer. The visuals are strong, and the beautiful narration made the scenes feel authentic. Ailsa reveals herself gradually, gently unfolding her mind and heart to the reader, which made me empathize with her and yearn to know her better. Evan divulged his mind and heart more readily, and I found it difficult to connect with him.
Audio Narration:
Heather McRae
has a beautiful soothing voice, offering a confident Scottish accent. She poses various character voices with believability and clarity, is easy to understand, and gives the story genuineness.
Audio Production Quality:
The production quality of this audiobook is clear, without any distractions. Crisp, clear narration.
Overall:
The Art of Remembering
is a quiet, melodic tale, carrying depth and emotion. I was pulled into the world of dance, the dedication of a dancer, and the sacrifices and rewards of following a passion. The story is slow-moving yet kept me reading. Great title, moving story, and compelling inspiration [Author's Note.]
Author: Alison Ragsdale
Narrator: Heather McRae
Publisher: Alison Ragsdale
Audio Length: 11 hours and 49 minutes
Pages (Print length): 404
Purchase Link
Source: I received this audiobook as part of my
participation
a blog tour with Audiobookworm Promotions. The tour is
being sponsored by Alison Ragsdale. The gifting of this audiobook did not affect my opinion of it.
Plugging you into the audio community since 2016.
Sign up as a tour host
here.